Contact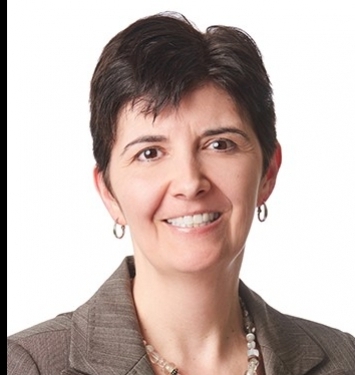 Anne Schroth
Columbia, MD Office
Anne Schroth is a Member who focuses on complex affordable housing and community development financing.
Selected Recent Transactions
Represented the lender on a new construction project in Harford County, Maryland with HUD-insured financing pursuant to a 221(d)(4) loan, coupled with short-term tax exempt bonds, low income housing tax credits, and subordinate financing  provided by the Maryland Department of Housing and Community Development and Community Development Administration.
Represented a real estate developer in the refinancing of a residential housing project in Arlington, Virginia.
Represented the lender on a new construction project in Lakewood, Colorado with HUD-insured financing pursuant to a  221(d)(4) loan.  The project represented the first transit-oriented development in Lakewood, located ¼ mile from a new light rail line providing access to Denver's major employment centers and cultural attractions.
Represented the lender on a portfolio of skilled nursing facilities in Massachusetts under HUD's 232/223(f) LEAN loan program for long-term care facilities involving a master lease structure.
Represented a real estate developer in the development of a collegiate housing project in Durham, North Carolina.
Major Prior Work Experience
Housing Authority of Baltimore City, Baltimore, MD – Senior Counsel, April 2009 to May 2010. Anne represented the authority in real estate development and other housing authority matters, negotiated, drafted and reviewed documents for the development, financing and leasing of authority projects and properties, and participated in all acquisition and development matters relating to the authority's compliance with two consent decrees in connection with the desegregation of the authority's public housing programs and mixed-population public housing for the elderly and persons with disabilities. She also drafted and reviewed contracts and solicitation documents with respect to construction, development, financial services, legal services, and architectural and engineering service, and advised the authority on fair housing and disability issues. 
Ballard Spahr, LLP, Baltimore, MD – Real Estate Associate, September 1999 to March 2009. Anne participated in all aspects of the planning and implementation of approximately $3 billion of real estate and business transactions, including development, acquisition, leasing and joint venture transactions, as well as financing matters, including credit tenant (sale-leaseback), health care, conduit (CMBS), and mixed-finance affordable housing developments. She also negotiated, drafted and reviewed documents for the development of mixed-use buildings and the financing of and investment in mixed-use, office, retail and multifamily properties. 
Morin & Barkley LLP, Charlottesville, VA – Law Clerk, March 1997 to May 1998, September 1998 to May 1999. As a law clerk, Anne researched and drafted memoranda regarding insurance and construction law issues. 
Catholic Charities USA, Alexandria, VA – Intern, September 1995 to May 1996. As an intern, Anne researched legislative matters in connection with hunger, homelessness and immigration issues. She also lobbied U.S. congressional staff regarding such issues and provided membership services to member agencies.
Bridging the Gaps, Philadelphia Community Health Internship Program, Philadelphia, PA – Intern, June to August 1995. At Bridging the Gaps, Anne worked with a multidisciplinary team of graduate students to implement a mentoring program for children, ages 11 to 14, at the Health Annex at the Francis J. Myers Recreation Center in Philadelphia. 
Carpenter House, Glassboro, NJ – Intern, September 1994 to May 1995. While working at Carpenter House, Anne provided weekly counseling and social work support to four to five residents of the homeless shelter. She also organized educational training for approximately twenty residents and conducted research on former residents to assess their outcomes after leaving the shelter. 
L'Arche Daybreak, Toronto, ON, Canada – House Manager, June 1990 to August 1994. At L'Arche Daybreak, Anne supervised two to six staff members and supervised and cared for four to six intellectually-disabled adults. She also provided twenty-four hour support in a home setting and served as liaison with the clients' health care providers, job supervisors, educational professionals and family members. In addition, Anne developed and implemented a behavior modification system and coordinated social and psycho-educational activities for clients. She served as a member of Community Council, 1991 to 1993 and as Assistant House Manager from August 1998 to June 1990.
Speaking Engagements
Speaker – Commercial and Real Estate Loan Documents: More Than Just Papers, Lorman Education Services. Baltimore, Maryland, February 2008 and February 2009.
Co-Chair and Speaker – Basics of Real Estate Transactions, The Maryland Institute for Continuing Professional Education of Lawyers, Inc. (MICPEL). Baltimore, Maryland, Spring 2007 and Spring 2008 Evening Series.
Speaker – Real Estate Lending Requirements and Loan Documentation in Maryland, Lorman Education Services. Baltimore, Maryland, July 2005 and July 2006.
Awards, Community Activities And Professional Activities
ABA Forum on Affordable Housing and Community Development Law
South Baltimore Learning Center Board of Directors, 2007 to Present, Board President, September 2011 to Present, Board Secretary, January 2009 to August 2011,  Member of Executive Committee, Program Committee and Fund Development Committee, Co-Chair, 2008, 2009 and 2011 Galas, Advisory Council, 2005 to 2006.
Calvert School, Annual Fund Volunteer, 2009
Northwestern High School, Community Law in Action Emerging Leaders Program, Mentor, 2001 – 2007
Maryland Volunteer Lawyers Service, Income Tax Clinic Volunteer, 2000 to 2008.
Maryland Disability Law Center, Volunteer, 2000 to 2003
Member of Phi Beta Kappa
Education
University of Virginia School of Law, J.D.
University of Pennsylvania School of Social Policy and Practice, M.S.W.
Marquette University, B.A., magna cum laude
Bar Admission
Maryland Bar
District of Columbia Bar
Hometown
Appleton, WI