Contact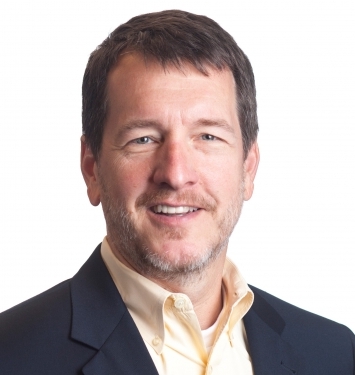 David L. Kleinfelter
Nashville, TN Office
David advises clients on zoning and land use issues and the development approval process. He works with developers to guide projects through the community and government approval process, with a special focus on sustainable development proposals. David is also an experienced litigator.
David also has significant experience with the emerging issues of drafting form-based development codes and utilizing a variety of tools to create livable communities. He has participated in the drafting and adoption of numerous development-related ordinances, including laws of general application and "specific plan" zoning districts designed to address the unique requirements of specific parcels. David is certified as a city planner by the American Planning Association's American Institute of Certified Planners (AICP).
Selected Recent Transactions
Obtained Planning Commission and Metro Council approval of Specific Plan rezoning for urban cottage development in Nashville, Tennessee.
Provides ongoing land use, rezoning, and real estate representation for Nashville developer involved in multiple significant urban infill projects.
Received multiple millions of dollars in reduced assessed property tax valuations for low-income housing tax credit (LIHTC) properties in Tennessee through property tax appeal process.
Member of zoning and planning consulting team that prepared comprehensive sign code for downtown Nashville "Form Based" zoning district.
As president of local nonprofit corporation, led effort to obtain $600,000 grant and subsequent contract to provide bicycle and pedestrian programming and services in Metro Nashville.
Major Prior Work Experience
Manager of Land Development and Design Division, Nashville Metropolitan Planning Department, 2002-2008
Attorney in Solo Practice, 1996-2002
Associate, Doramus & Trauger, 1993-1996
Associate, Farris, Warfield & Kanaday, 1990-1993
Clerk, The Hon. Thomas A. Wiseman, Jr., Chief Judge of the U.S. District Court for the Middle District of Tennessee, 1989-90
David was elected to the Nashville Metropolitan Council in November 1994 and served until August 1999, when he was unable to run for re-election due to term limits. In addition, he served a short time as an interim member of the Nashville Board of Education in 2000. Prior to attending law school, David was Upper Middle Tennessee Field Director in the gubernatorial campaign of Ned McWherter and served as press secretary to the House Democratic Caucus of the Tennessee Legislature.
Speaking Engagements
Instructor, Saving the World Through Zoning and Land Use Regulations, Vanderbilt University Commons Seminar, Nashville, TN, January-April 2013
Speaker, Case Study: Rolling Mill Hill Neighborhood Redevelopment, National Association of Housing and Redevelopment Officials (NAHRO) 2012 National Conference, Nashville, TN, October 2012
Speaker, Solutions for Sustainable Communities, LEED-ND and Zoning Tools, ABA Forum on Affordable Housing and Community Development Law, Washington, DC, May 2012
Speaker, HUD Sustainable Development Initiatives, Council of Large Public Housing Authorities, Washington, DC, November 2011
Moderator, Media Relations Panel, Tennessee Chapter, American Planning Association, Nashville, TN, September 2011
Speaker, The Planning Process and Metro Council, Nashville Neighborhood Defense Fund, Council Candidate Seminar, Nashville, TN, November 2010
Speaker, Green Infrastructure and Green Zoning, American Planning Association, National Capital Area Chapter, Washington, DC, July 2009
Speaker, How to Put an Affordable Housing Project Together, Zoning, Political, and Community Issues, NAHRO, Southeastern Regional Council, Memphis, TN, June 2009
Speaker, The Development Approval Process, Lorman Educational Services, Nashville, TN, July 2008
Speaker, Navigating the Maze of Land Use Regulations in Tennessee, Lorman Educational Services, Nashville, TN, February 2006
Awards, Community Activities and Professional Activities
AICP-Certified City Planner
Member, American Bar Association, Tennessee Bar Association, and Nashville Bar Association
Member, American Planning Association
Member, Congress for the New Urbanism
University of Tennessee College of Law, Order of the Coif, High Honors
Building Better Communities Award, Metropolitan Transit Authority of Nashville: Davidson County, 1997
Excellence in Advocacy Award, American Cancer Society, 1998
Founder and Board Member, Walk/Bike Nashville, 1999-2009; President, 2010-present
Education
University of Tennessee College of Law, J.D.
Executive Editor/Research Editor, Tennessee Law Review
Vanderbilt University, B.S. in Political Science
Professional Certifications:
AICP-Certified City Planner
Bar Admission
Tennessee Bar
Sixth Circuit Court of Appeals
Middle Tennessee District Court
Hometown
Knoxville, TN