Contact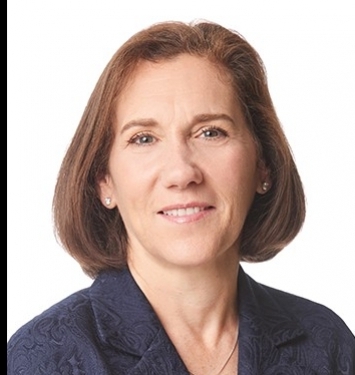 Felicia M. Hulit
Columbia, MD Office
Felicia M. Hulit is a member who represents both lenders and borrowers in the acquisition, construction, and refinancing of multifamily housing and healthcare facilities. Felicia has represented national commercial lenders in FHA financing utilizing low-income housing tax credits and tax-exempt bond financing. Her experience also includes closing FHA-insured urban renewal projects involving mixed-use financing with both New Markets and historic tax credits. She also closed some of the first FHA-insured transactions utilizing the master lease structure.
Felicia has been listed in U.S. News – Best Lawyers® since 2013 for Real Estate Law. She also serves as a member of the firm's management committee and is the managing member of the firm's Columbia office. 
Selected Recent Transactions
Closed the first 221(D)(4) mixed-finance transaction utilizing the Master Lease structure approved by HUD to allow developers more flexibility when combining FHA-insured financing and tax credits. A HUD-approved Master Lease structure was employed to facilitate additional funding with tax credits. The financing for the nearly $40 million rehabilitation project in downtown New Orleans was funded with a HUD-insured 221(d)(4) loan, coupled with historic tax credits, New Markets Tax Credit, Go Zone Credit Funds and a bridge loan.
The same structure pioneered for the above project was used to finance a 155-unit rehabilitation of a 1950s era building in the heart of the New Orleans Medical District. The Saratoga rehabilitation involved a total development cost of about $41.8 million of which $21.6 million was provided pursuant to a 221(d)(4) loan. A similar transaction was closed without a master lease structure months later.
Represented the lender on a new construction project in downtown Atlanta with HUD-insured financing pursuant to a 221(d)(4). Additional financing was provided with tax credits and combined with subordinate financing with AHP and NSP funds. A waiver was procured to allow post-closing funding of the AHP funds.
Selected Recent Transactions
Miles & Stockbridge, P.C., Baltimore, MD: Principal, 2007-2010. Worked on FHA-insured transactions.

As a principal at the firm, Felicia represented lenders and borrowers in all aspects of FHA transactions, including both housing and healthcare. She reviewed and negotiated financing documents and interacted with HUD attorneys to complete transactions. She researched various housing issues and provided clients with guidance on mortgagee letters and notices. She worked with lenders with defaulted projects and coordinated TPAs, Modifications and Assignments. She frequently worked on mixed-finance transactions, including HOPE VI transactions, involving tax credits, state and county funds and various grants.
Ballard Spahr Andrews & Ingersoll LLP, Baltimore, MD: Partner, 2000-2007. Worked on FHA-insured transactions.

Working as partner in the Real Estate and Finance Department, Felicia documented, reviewed and closed healthcare and housing transactions with various sources of financing to include conventional, FHA/HUD and Fannie Mae (FNMA). She represented both lenders and borrowers on these transactions, many of which had mixed-financing from various governmental and non-governmental sources. She also worked on tax credit and tax-exempt financing transactions. She frequently worked with lenders on troubled and defaulted loans, coordinating a plan of action among all parties and working with HUD to implement the same.
Major Prior Work Experience
Active member of Mortgage Bankers Association
Member of Eastern Lenders Association, Midwest Lenders, SWAC and SMAC
Active with PATH in Howard County, Maryland
Booster Board Member for Wilde Lake High School
Education
George Washington University School of Law, J.D.
University of Michigan, Ann Arbor, B.A.
Bar Admission
Maryland Bar
District of Columbia Bar
Hometown
Potomac, MD