Contact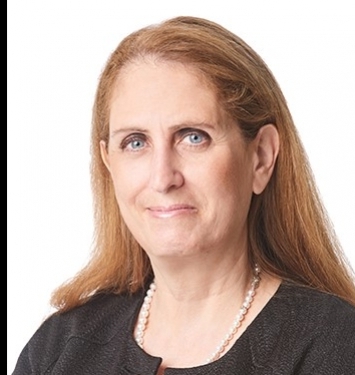 Gillian Nancy Rudow
Columbia, MD Office
Gillian Nancy Rudow focuses on complex affordable housing development and represents FHA lenders in the construction and refinancing of multifamily housing and healthcare facilities. Gillian has worked on transactions with HUD offices throughout the country, including Atlanta, Baltimore, Birmingham, Chicago, Columbia, Denver, Detroit, Fort Worth, Greensboro, Hartford, Kansas City, Minneapolis, Milwaukee, Pittsburgh, Philadelphia, San Francisco and Seattle.  
Selected Recent Transactions
Represented the lender on a new construction project in West Virginia with FHA-insured financing pursuant to 221(d)(4) coupled with Low Income Housing Tax Credits and a bridge loan.
Represented the lender on a new construction project for 241-units in North Carolina with FHA-insured financing pursuant to 221(d)(4).
Represented the lender on three sister projects in Minnesota refinanced pursuant to 223(f) with subordinate financing.
Major Prior Work Experience
Prior to working at Reno & Cavanaugh, Gillian was Of Counsel to Rudow Law Group, LLC, where she worked primarily on nationwide mortgage loan fraud recovery cases.
Attorney Advisor/Closing Attorney, Department of Housing and Urban Development, Baltimore Field Office & HUD Headquarters (1990-2000). As an attorney in the Baltimore Field Office, Gillian closed complex multifamily real estate transactions for FHA multifamily loan programs (221(d)(4), 223(f), 232, 241, modified TPAs, full TPAs & LIHPRA TPAs), and HUD Section 811 & Section 202 programs. While at HUD Headquarters, Gillian was FHA Program Counsel in the Office of General Counsel and provided substantive legal advice on a variety of FHA multifamily issues. She also worked in the Office of Legislation and Regulations, where she drafted regulations on a wide range of housing programs, and facilitated and managed the rulemaking process.
Speaking Engagements
Panelist, FDIC Mortgage Loan Fraud Training, November 2010
Awards, Community Activities and Professional Activities
Member, Maryland State Bar Association
Education
University of Maryland Law School, J.D.
Associate Editor, Maryland Law Review
University of Baltimore, B.A.
Bar Admission
Hometown
Potomac, MD