Contact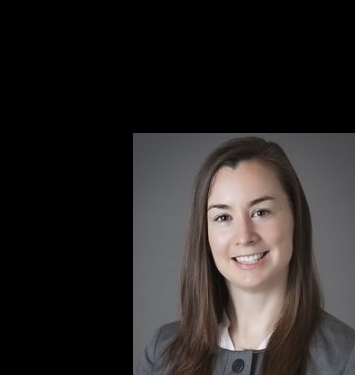 Gwendolyn M. Allen
Columbia, MD Office
Gwendolyn M. Allen practices in the area of commercial real estate with a focus on financing and leasing. Gwen represents lenders in the FHA-insured financing of multifamily and healthcare projects. She also represents landlords and tenants in office, warehouse, and retail leasing. Gwen is a member of the Real Property Section Council of the Maryland State Bar Association and is editor of the Section's blog, Ground Rules. Gwen graduated cum laude from the University of Maryland School of Law in 2008. She was awarded the Community Scholar Prize for her service through the law school clinical program advising a Baltimore-based community development corporation. During her first year of law school, Gwen was awarded a fellowship with the American Planning Association's Planning and Law Division. Gwen earned a Master's in Urban Planning from Saint Louis University in 2003, and, prior to and during law school, she worked in community and economic development.
Selected Recent Transactions
Represented lenders refinancing mortgaged debt for various multifamily and nursing home projects in Colorado, Michigan, Missouri, Montana, and Tennessee using FHA-insured financing in the 223(f) and 223(a)(7) programs.
Participated in the representation of the General Services Administration, as part of a team of attorneys, in its leasing of The Old Post Office in Washington, DC to the Trump Organization to convert into a luxury hotel.
Major Prior Working Experience
Prior to working at Reno & Cavanaugh, Gwen was an associate at Bregman, Berbert, Schwartz & Gilday, LLC where she worked primarily in real estate and business transactions, with a strong focus on commercial leasing. In addition, Gwen represented a public housing authority in civil litigation in matters arising in its capacity as landlord and in its administration of the Housing Choice Voucher program.
During law school, Gwen worked with the in-house legal team at the Cordish Company on leasing, corporate, and employment matters.
Prior to and during law school, Gwen also worked for Baltimore, Maryland and Wilmington, Delaware-based nonprofit organizations organizing neighbors, stakeholders, and research around transit-centered community development and urban greening projects.
Awards, Community and Professional Activities
University of Maryland School of Law Community Scholar Award 2008
American Planning Association, Planning and Law Division Fellow 2006
Member, Maryland State Bar Association
Member, Real Property Section Council of the Maryland State Bar Association
Editor of the Maryland State Bar Association's Real Property Section Council's blog, Ground Rules
Member, District of Columbia Bar Association
Member, Urban Land Institute
Graduate Research Assistantship
Education
University of Maryland School of Law, J.D., cum laude
Saint Louis University, Masters in Urban Planning
University of Kansas, B.A. in Architectural Studies, with Distinction
Bar Admission
Maryland Bar
District of Columbia Bar
Hometown
St. Louis, MO