Contact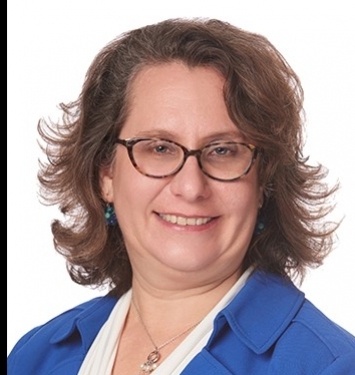 Julie S. McGovern
Washington, DC Office
Julie S. McGovern is a Member whose practice focuses on affordable housing, HUD regulatory issues, Rental Assistance Demonstration (RAD) conversions, subsidized housing development, and rural lending.  HUD experience includes public housing funds (including Operating, Capital, HOPE VI and Choice Neighborhoods), Housing Assistance Payments Contracts (PBV and PBRA), HOME and CDBG funds, and cross-cutting federal requirements.
Julie represents private and public clients on using HUD funding in conjunction with low-income housing tax credits (LIHTC) and bonds, local loan programs, FHA-insured financing, bonds, Federal Home Loan Bank's affordable housing program, and rehabilitation tax credits. Julie manages all aspects of a transaction from initial legal structuring through multiple phased closings and regulatory issues arising in the operation of subsided properties.  She also regularly speaks and advises clients on the complex issues arising in RAD and low-income housing tax credit transactions, the use of public housing affiliates in public development, HUD regulatory requirements and PBV. 
Selected Recent Transactions
Represented a public housing authority (PHA) in first four phases of a portfolio conversion to PBV through RAD, including the second RAD closing in the country, pairings of conventional PBV, transfer of assistance, 4% and 9% financing, land swap, infrastructure, and navigating RAD standards development mid-transaction.
Advise a national non-profit with a $30 million loan fund, which provides acquisition and predevelopment funds to rural affordable housing developers, using funds from HUD, USDA, and private foundations and individuals.
Represent, on development and public housing issues, a PHA with five HOPE VI projects and one CNI project and an active non-HOPE VI development program in overhauling an entire family public housing portfolio.  Manage all closings.
Developer's counsel to 100% PBV project developed using tax credit equity, bond proceeds, local funds, and PHA funds.  Negotiated all legal documents, formed owner and general partner, and advised on regulatory issues, such as subsidy layering, exception rents, and Moving To Work.
Major Prior Working Experience
Penn Legal Assistance Clinic, Philadelphia, PA, Summer 1996, Student Attorney
Ballard, Spahr, Andrews & Ingersoll, Philadelphia, PA, Summer 1995, Summer Associate
University of Pennsylvania Office of General Counsel, Philadelphia, PA, Summer 1994, Law Clerk
Charleston Area Medical Center, Charleston, WV, 1991-1993, Grants/Education Specialist
Speaking Engagements
New Developments With RAD - Current Strategies and News (Moderator) – Housing and Development Law Institute 2017 Spring Legal Conference, Washington, DC, May 12, 2017
Section 3 – Coming Changes, Speaker.  Virginia Association of Housing and Development Officials, December 2015
Leveraging Affordable Housing (RAD), Speaker.  Strafford Webinars, June 2015
Understanding PHA Obligations under the New Uniform Rule on Administrative Requirements, Cost Principles and Audits: What's New and What's Not, Moderator.  Housing & Development Law Institute (HDLI), April 2015
Introduction to RAD, Moderator.  ABA Forum on Affordable Housing & Community Development Law (ABA Forum), May 2014
Introduction to Project Based Vouchers, speaker.  ABA Forum Boot Camp, October 2013
RAD In Action, presenter.  ABA Forum Teleconference, October 2013
Resolving Operational Concerns in Mixed-Finance Developments, Moderator.  National Association of Housing and Redevelopment Officials (NAHRO), October 2012
Challenges, Rewards and Pitfalls – How to Make the Most of a Project-Based Voucher Program, Moderator.  NAHRO,  October 2012
Asset Management & Post Closing Legal Issues in PH/LIHTC Deals, Moderator.  ABA Forum, May 2012
Understanding the Basics of Tax Credits: An Overview, NAHRO Professional Development Seminar, June 2009, March 2008 & October 2007.  Co-Trainer.
HUD Sec. 504 Accessibility Requirements and PHAs: Compliance and Enforcement, Moderator.  ABA Forum Teleconference, March 2008
Publications
Beginner's Guide to Project Based Vouchers, co-author.  ABA, 2015
Navigating HUD Programs: A Practitioner's Guide to the Labyrinth, co-editor.  ABA, 2012
 "Sources of Capital: Public Housing Funds" (chapter in Developing Affordable Housing: A Practical Guide for Nonprofit Organizations, co-author (Bennett L. Hecht 2d ed. 1999 and 3rd ed. 2006))
 "Mixed-Finance Development: Privatizing Public Housing Through Public/Secure Development Partnerships" (chapter in Privatizing Governmental Functions, co-author, (Deborah Ballati ed., 2001))
Professional Activities
Member, RAD Working Group, National Housing and Rehabilitation Association (NH&RA)
Governing Committee, ABA Forum on Affordable Housing and Community Development Law, 2008-2013
Member, National Association of Housing and Redevelopment Officials (NAHRO)
Member, Housing and Development Law Institute (HDLI)
Education
University of Pennsylvania School of Law, J.D.
University of Virginia, B.A. in English Literature and B.A. in Rhetoric Communication Studies (graduated with distinction)
Bar Admission
District of Columbia Bar
New Jersey Bar
Pennsylvania Bar
Hometown
Charleston, WV