Contact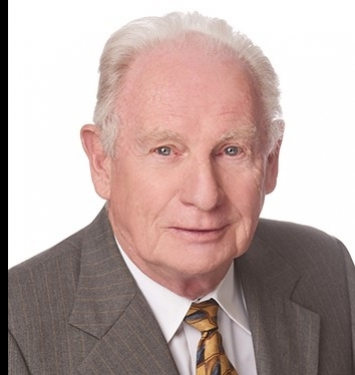 Lee Reno
Washington, DC Office
Lee Reno is a founding Member of Reno & Cavanaugh. His experience in housing development began in 1970. Lee has practiced extensively in the affordable housing field during his legal career, with a special emphasis on public housing and rural housing. His practice consisted of representing public housing authorities in their mixed-finance transactions, serving as general counsel to the Housing Authority Insurance Group, Housing Assistance Council, and other national nonprofit organizations, and representing public housing authorities and their employees being investigated by the HUD Inspector General and in enforcement proceedings brought by the HUD Enforcement Branch. Mr. Reno retired from practicing law in December 2016. 
Selected Recent Transactions
Provided transactional and regulatory advice to the housing authorities in San Antonio and Houston, Texas; Norfolk, Virginia; Peoria and Decatur, Illinois; Louisville, Kentucky; St. Petersburg, Florida; Savannah, Georgia; New Orleans, Louisiana; Cambridge, Massachusetts; Stamford and New Haven, Connecticut; Albany and Buffalo, New York; Dayton and Akron, Ohio; St. Louis, Missouri; Memphis and Shelbyville, Tennessee; Frederick, Maryland; Washington, D.C.; Philadelphia, Pennsylvania; Atlantic City, Perth Amboy, and Pleasantville, NJ; Meridian and Biloxi, Mississippi; and Milwaukee, Wisconsin, as well as provided advice on specific issues that arise with respect to other developments and other clients that Reno & Cavanaugh represents.
Counsel to several housing authorities or housing authority executives in audits or debarment actions, including the Binghamton, New York Housing Authority, the Housing Authority of New Orleans, and several individuals and PHAs undergoing investigations in the Mid-West and Mid-South.
Organized, incorporated, and provided ongoing counsel to a number of nonprofit organizations and small businesses.
Major Prior Working Experience
Migrant Research Project, Washington, DC, 1968-1970, Staff Attorney
Rural Housing Alliance, Rural America, Washington, DC, 1970-1976, General Counsel
Speaking Engagements
Lee is a frequent speaker on mixed-finance matters at IPED, ABA Affordable Housing, HDLI, and Housing Authority Defense Attorneys (HADA) conferences.
Lee has lectured on housing issues to classes at Catholic University School of Law and Antioch School of Law.
Publications
Author, "Sources of Capital: Public Housing Funds" [chapter in developing affordable housing: a practical guide for nonprofit organizations (Bennett Hecht, ed., 2d ed. 1999 and 3rd ed. 2006)].
Co-author, Out in the Country: Legal Services and the Rural Poor, with Florence Wagman Roisman and Susan Freeman Schapiro, NLADA Briefcase, Volume XXXIV, Number 3, April/May, 1977.
Author, Pieces and Scraps: Farmworker Housing in the United States, Rural Housing Alliance, 1971.
Awards and Professional Activities
Martindale Hubbell Peer-Review Rated AV Preeminent TM
Recipient, The Rural America Award, for being one of the successful plaintiffs' attorneys in

Pealo v. USDA

, (USDC for the District of Columbia, 1974), litigation that restored the USDA rural housing programs that had been suspended by the Nixon Administration.
Recipient, 2007 Alumni Achievement Award, College of Arts and Sciences, Western Michigan University
Member, American Bar Association Forum on Affordable Housing and Community Development Law
Member, Board of Community Preservation and Development Corporation
Member, National Bar Association
Member, United States Court of Claims
Personal Interests
Lee enjoys sailing his boat on the Chesapeake Bay and beyond, when the weather is fair.
Prior to entering law school, Lee served two years as a Peace Corps Volunteer in Liberia, West Africa from 1963 to 1965.
Education
Howard University School of Law, J.D.
Western Michigan University, B.S.
Bar Admission
Hometown
Wayland, MI