Contact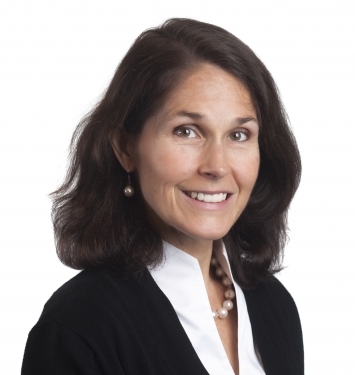 Lillian Roe Gilmer
Nashville, TN Office
Lillian is a member whose practice focuses on commercial real estate, affordable housing development and representation of non-profit organizations. Lillian's experience with affordable housing developers includes advising and working with owners, lenders, developers, and investors in all phases of real estate development, including: land acquisition, representation before local governmental commissions, financing, construction, leasing, disposition, and homeownership programs. Lillian assists developers seeking to combine private financing with state and federal funding sources, such as tax credits, bonds, tax increment financing, federally-insured loans, and grants to develop both residential and mixed-use development with affordable housing components. Lillian also advises developers facing community opposition challenges on local, state, and federal laws and regulations applicable to affordable housing developments.
Lillian's experience representing nonprofit organizations includes writing federal grant applications, drafting and reviewing contracts, drafting agency policies, and providing general legal advice to specific issues faced by nonprofit organizations.
Selected Recent Transactions
Has represented commercial landlords, tenants, and utilities in their leasing of offices, retail space, and cell tower sites across the country.
Represented an affordable housing developer facing not-in-my-back-yard (NIMBY) challenges in securing development approvals from local government.
Represented a nonprofit organization in writing HUD grant applications under the American Recovery and Reinvestment Act of 2009 to secure funding for affordable housing developments in Alabama and Louisiana.
Closed multiple real estate development transactions combining private financing with state and federal funding sources.
Speaking Engagements
Speaker, Tennessee Fair Housing Matters Conference, Tennessee Fair Housing Commission, April 2009
Previous Work Experience
Before joining Reno & Cavanaugh, Lillian was an associate at Waller Lansden Dortch & Davis, where she practiced real estate law and represented clients in commercial leasing, acquisition, disposition, and development of real property. Prior to entering law school, Lillian taught History, Political Science, and English to high school students in both Nashville, Tennessee, and Nagoya, Japan.
Associate, Waller Lansden Dortch & Davis
Teacher, Japan Exchange and Teaching Program, 1996-1998
Teacher, Harpeth Hall High School, 1995-1996
Awards, Community and Professional Activities
Vanderbilt Scholastic Excellence Award in Legal Writing
Lightfoot, Franklin & White Best Brief Award
Member, Tennessee Bar Association
Education
Vanderbilt University Law School, J.D.
Articles Editor, Vanderbilt Journal of Transnational Law
Davidson College, B.A. in Asian Studies, with honors
Bar Admission
Hometown
Nashville, TN