Contact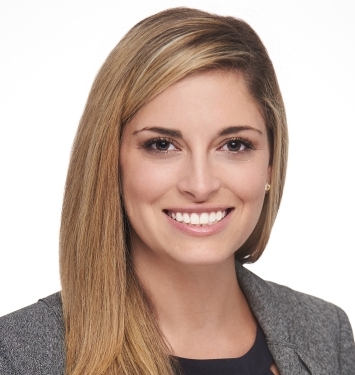 Meghan Levine
Washington, DC Office
Meghan Levine is an associate at R&C who focuses on representing PHAs and affordable housing developers in complex real estate development transactions involving a wide variety of funding sources. Meghan advises PHA and developer clients on regulatory issues concerning affordable housing development, operations, and cross-cutting regulatory requirements.  Meghan also assists in the representation of the Council of Large Public Housing Authorities and Moving to Work agencies on a broad range of regulatory, legislative, and strategic issues, including the interpretation and drafting of regulatory proposals and public comments.  
Selected Recent Transactions
Represented a Georgia housing authority on the RAD conversion of 207 units from public housing to project-based vouchers involving the use of 4% low-income housing tax credits, Series A and B bonds, and financing from the housing authority.
Represented a New York housing authority on the Section 18 disposition of 56 public housing units and the construction of 85 units of affordable, replacement housing financed in part through 9% low-income housing tax credits, project-based vouchers, and state low-income housing tax credits.
Assisted a Texas housing authority with its third phase of redevelopment of a former public housing site through mixed-finance public housing utilizing 9% low-income housing tax credits, HUD's Choice Neighborhoods Initiative program funds, and HUD's HOME Investment Partnership program funds.
Represented housing authorities in the negotiation of partial and full payoffs of Energy Performance Contracts with major financial lenders.
Assisted housing authorities in Alabama, Texas, and Virginia with relocation corrective actions required by HUD related to the RAD program and compliance with the Uniform Relocation Act.
Assisted project owners in Georgia, Pennsylvania, and Tennessee with the renewal of project-based Section 8 HAP Contracts.
Assisted in closing a RAD conversion of 179 units in Alabama from public housing to project-based rental assistance.
Assisted in closing RAD conversion of 64 units in Franklin, TN.
Speaking Engagements
Moderator, "All About Relocation of Residents-URA Requirements, RAD Relocation, & More" HDLI 2018 Fall Legal Conference, Atlanta, GA, October 2018.
Presenter, "RAD Issues on the HUD Inspector General's Radar" HDLI Spring Conference, Arlington, VA, May 2018.
Reno & Cavanaugh, Texas Dept. of Housing and Community Affairs v. Inclusive Communities    Project, Inc. Summary, Maryland State Bar Association Real Property Section Blog (July 2, 2015).
The Competing Roles of an Attorney in a High-Profile Case: Trying a Case Inside and Outside of the Courtroom, 28 Geo. J. Legal Ethics 683 (2015).
Phases of Fuse: Plan & Implementing Successful Supportive Housing (Nat'l Ass'n of Counties, 2014).
Supportive Housing for Justice-Involved Frequent Users of County Public Systems: A Guide for County Officials. Issue brief.  Washington, DC: National Association of Counties, 2013.
Major Prior Work Experience
Reno & Cavanaugh, PLLC, Summer and Academic Year Law Clerk 
U.S. District Court for the District of Columbia, Hon. Judge Barbara J. Rothstein, Washington, DC, Legal Intern
D.C. Bar Pro Bono Program, Washington, DC,  Summer Law Clerk
National Association of Counties, Washington, DC,  Justice Associate
Awards, Professional Activities, and Publications
Member, American Bar Association Forum on Affordable Housing and Community Development 
Education
 Georgetown University Law Center, J.D
 Articles Editor, Georgetown Journal of Legal Ethics 
Deans List 2015-2016
Vassar College, B.A. in Political Science and Urban Studies 
Bar Admission
Admitted to the District of Columbia Bar; Pending Admission to the New York Bar