Contact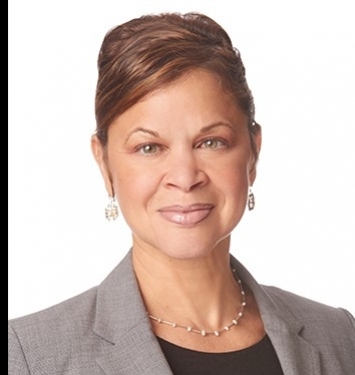 Melissa Worden
Washington, DC Office
Melissa Worden is a Member whose practice focuses primarily on mixed-finance development as well as counseling housing authorities on real estate-related matters.  She has represented housing authorities, developers, non-profits and joint-ventures in structuring and closing varied affordable housing transactions. 
Selected Recent Transactions
Represented housing authorities in numerous mixed-finance transactions, including those utilizing HOPE VI and Capital Funds, including CFFP and OFFP financings, HOPE VI collateralizations, tax-exempt bonds, low-income housing tax credits, HOME  and NSP funds,  private lender financing and other state and local funding for the purpose of developing mixed-income rental and homeownership development.
Represented a housing authority on all aspects of a RAD/FHA/9% low income housing tax credit and state tax credit transaction involving many land issues, regulatory hurdles and tight time constraints.
Represented client in its efforts to redevelop a 100-acre tract of land into a market rate homeownership development.
Advised housing authorities and their affiliates regarding structuring transactions in compliance with HUD regulatory and funding criteria.
Drafted agreements to memorialize rights and responsibilities between housing authorities and their development-related affiliates and ensured proper corporate formalities were maintained by affiliates.
Drafted ground leases, purchase and sale agreements, easements and deed restrictions related to land acquired or conveyed by clients.
Drafted loan agreements, grant agreements and development agreements, reviewed partnership agreements and bond financing documents. 
Drafted borrower and guarantor legal opinions on behalf of non-profit and parent to secure construction loans.
Acted as real estate counsel to publicly traded company in its analysis, acquisition and development of real property nationwide.
Prepared record retention policies for client.
Counseled client on board governance issues.
Prepared articles, bylaws and secured tax exempt status for a client affiliate.
Counseled clients on HUD compliance issues. 
Act as general counsel to townhome cooperative developed as part of a HOPE VI redevelopment effort, and advise on a myriad of corporate, financial, operational, landlord/tenant, and probate matters.
Major Prior Work Experience
As in-house counsel to the Detroit Housing Commission for five years, Melissa was responsible for the following: overseeing all legal aspects of a HOPE VI development at three HOPE VI sites; ensuring compliance of DHC-affiliates with all federal, state and local laws; handling regulatory matters including OIG audit responses, procurement issues, occupancy matters, including landlord tenant issues and compliance with other HUD guidelines applicable to public housing; and, overseeing and coordinating the work of outside counsel handling real estate, finance and litigation matters.
First, as a staff attorney, then later as a clinical assistant professor at the Urban Communities Clinic at the University of Michigan Law School, Melissa drafted organizational documents for community-development clients, including articles, bylaws, and applications for exemption under Section 501(c)(3) of the Internal Revenue Code and advised on related matters, reviewed title of numerous parcels being assembled for development; cleared title on tax-reverted and other clouded titles, represented clients in affordable housing transactions often involving tax credit equity, HOME funds and private loans, supervised students as they represented nonprofit clients on affordable housing matters and taught a seminar focusing on organizational structuring and development activities of nonprofit affordable housing developers.
In-house Counsel, Detroit Housing Commission, Detroit, MI (1999-2004)
Clinical Assistant Professor, Urban Communities Clinic, University of Michigan Law School, Ann Arbor, MI (1997-1999); Staff Attorney (1995-1997)
Speaking Engagements
Instructor, Beyond the Basics: Mixed-Finance Development for Public Housing Authorities, NAHRO Training, Greensboro, North Carolina, May 2013.
Trainer and Facilitator, Seminar: Navigating the American Recovery and Reinvestment Act from a Public Housing Perspective, Detroit, Michigan, March 2009.
Facilitator, Seminar: Low-Income Housing Tax Credits, Detroit, Michigan, November 2008.
Speaker, Mixed-Finance and Capital Fund Finance: New Ways to Develop and Operate Public Housing, Virginia Association of Housing and Community Development Officials 2006 Legal Seminar, December 2006.
Publications
Co-author, "Public Housing Operations," in

Navigating HUD Programs: A Practitioner's Guide to the Labyrinth

, May 2012.
Awards, Community Activities and Professional Activities
Volunteer, AHP Nonprofit, 2013-Present
DCBIA, Member, 2013-Present
Pro Bono Attorney, AARP's Volunteer Legal Services, Fall 2007-Present
ABA Forum on Affordable Housing, Member, 1997-Present
Education
University of Michigan Law School, J.D.
Michigan State University, B.A.
Bar Admission
District of Columbia Bar
Michigan Bar
Hometown
Detroit, MI